Croakies Eyewear Retainers Terra Spec Long
$15.95 CAD
Croakies Eyewear Retainers Long Terra Spec Adjustable models are designed to keep your glasses securely in place on your head – or around your neck when you're not wearing them.  Made of durable 3 mm climbing rope, the Terra Spec Adjustable model features adjustable loops that slide over the arms of your glasses, holding them snugly in place. The other end of the retainer has a secure bead that can be moved to adjust the fit. Using a Croakies retainer is straightforward: Simply slide the loops or sleeves over the ends of your glasses' arms, making sure they fit securely and slip on your head. Croakies Eyewear Retainers Long Terra Spec Adjustable models feature cords that run 18″ on either side so may accommodate larger head sizes and/or headgear.
Only 1 left in stock
Shipping
Local Pick Up
• In store pick up is available Tuesday through Sunday from 10:30 AM to 6:00 PM
• We are closed on Mondays through the fall and winter months
• After completing your order, your purchased items will be set aside for you and ready for pickup
Greater Victoria / Vancouver Island / BC / Canada
• We ship orders within 24 hours through Canada Post. Should your order be placed after on a statutory holiday, it will be shipped the next day.
• Shipping cost is based on the size and weight of the total order.
• Shipping charges for your order will be calculated and displayed at checkout.
• Standard Canada Post delivery within Canada can be anywhere from 2 to 7 days depending on location.
• Priority Post, XpressPost and Expedited Parcel delivery times vary – see chart below – based on proximity to our shop (we are on the west coast of Canada).
• Flat rate shipping for Canada Post is available on certain products only (based on item size, weight, and quantity). Same delivery times as Expedited Parcels.
Checking Order Status
• Use the tracking number provided to check delivery status of your package
International Orders
• We are currently only shipping within Canada at this time
Additional Information
• For further details on our Shipping Policy including returns and refunds check here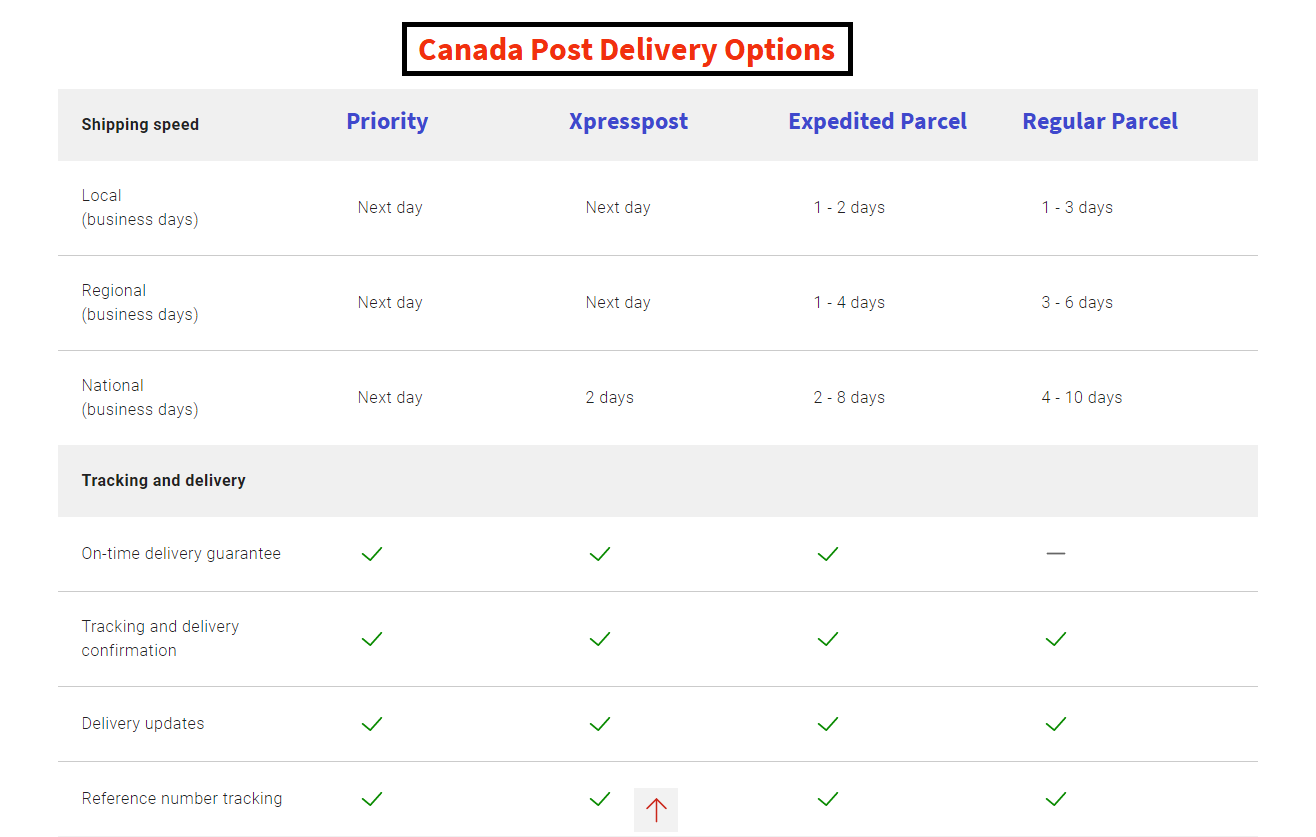 Features
Add features here
Specifications
Add specs here
Sizing Guide
add sizing information