Leashlok SUP Leash 10′
$64.95 CAD
The Leashlok SUP Leash feature an 8mm thick cable that extends to a 10 foot length. All leashes are solid in color and come with a comfortable 2″ cuff that may be worn on the calf or ankle. Other features include double SS swivels, enclosed key pocket and a large release tab. Loads of colour options!
This coiled leash is compatible with the Leashlok belt: use a fin key to back out set screw and replace ankle cuff with waist belt.
Features
Add features here
Specifications
Add specs here
Shipping
Local Pick Up
• In store pick up is available Tuesday through Sunday from 10:30 AM to 6:00 PM
• We are closed on Mondays through the fall and winter months
• After completing your order, your purchased items will be set aside for you and ready for pickup
Greater Victoria / Vancouver Island / BC / Canada
• We ship orders within 24 hours through Canada Post. Should your order be placed after on a statutory holiday, it will be shipped the next day. 
• Shipping cost is based on the size and weight of the total order.
• Shipping charges for your order will be calculated and displayed at checkout.
• Standard Canada Post delivery within Canada can be anywhere from 2 to 7 days depending on location.
• Priority Post, XpressPost and Expedited Parcel delivery times vary – see chart below – based on proximity to our shop (we are on the west coast of Canada).
• Flat rate shipping for Canada Post is available on certain products only (based on item size, weight, and quantity). Same delivery times as Expedited Parcels.
Checking Order Status
• Use the tracking number provided to check delivery status of your package
International Orders
• We are currently only shipping within Canada at this time
Additional Information
• For further details on our Shipping Policy including returns and refunds check here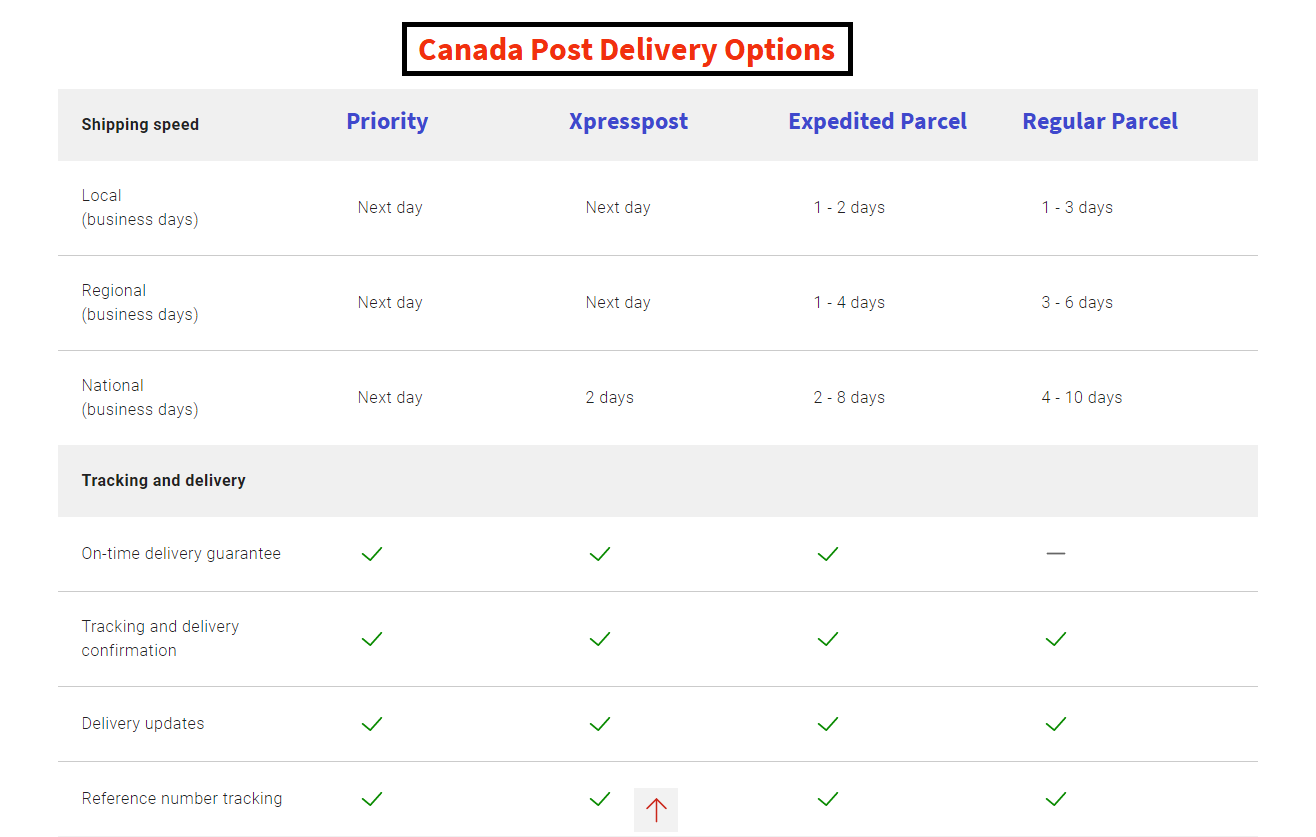 Sizing Guide
add sizing information