Takuma Kujira Foil 1210 Wing Set
$1,359.00 CAD
Takuma Kujira Foil 1210 Wing Set is inspired by the pectoral fins of humpback whales.
The 1210cm2 front wing and 178cm2 back wing combo is for riders looking for an all around model with the widest variety of uses and high performance maneuverability. This model is exceptional in all conditions providing fantastic pumping ability, incredible glide and smooth carving. The additional width and chord give riders at all levels unmatched control and stability, you'll be double dipping plenty of waves, carving smoothly in chop and accomplishing astonishing glide on every ride.
**This package includes a 1210 front wing and 178 back wing/stabilizer in a padded zip carry bag. Mast/fuselage sets sold separately. **
Only 1 left in stock
Features
Revolutionary tubercle design inspired by thumpback whales'
Signature upturned winglets give our foils more efficient glide and lift with significantly less drag allowing the rider a more secure balanced feeling while foiling
Additional width and chord creates extreme glide with improved agility and acceleration while retaining excellent turning and carving in all conditions
Effortless low and high speed control
Kujira wings set comes with:
Front Wing 1210 cm2
Back Wing 178cm2
Screw set
Travel case
*Mast/fuselage sold separately
Specifications
Front Wing
Surface: 1210cm²
Wingspan: 93,5cm Chord: 16,2cm
Aspect Ratio: 7,2
Back Wing
Surface: 178 cm²
Wingspan: 34,5cm
Chord : 6,6cm
Shipping
Local Pick Up
• In store pick up is available Tuesday through Sunday from 10:30 AM to 6:00 PM
• We are closed on Mondays through the fall and winter months
• After completing your order, your purchased items will be set aside for you and ready for pickup
Greater Victoria / Vancouver Island / BC / Canada
• We ship orders within 24 hours through Canada Post. Should your order be placed after on a statutory holiday, it will be shipped the next day. 
• Shipping cost is based on the size and weight of the total order.
• Shipping charges for your order will be calculated and displayed at checkout.
• Standard Canada Post delivery within Canada can be anywhere from 2 to 7 days depending on location.
• Priority Post, XpressPost and Expedited Parcel delivery times vary – see chart below – based on proximity to our shop (we are on the west coast of Canada).
• Flat rate shipping for Canada Post is available on certain products only (based on item size, weight, and quantity). Same delivery times as Expedited Parcels.
Checking Order Status
• Use the tracking number provided to check delivery status of your package
International Orders
• We are currently only shipping within Canada at this time
Additional Information
• For further details on our Shipping Policy including returns and refunds check here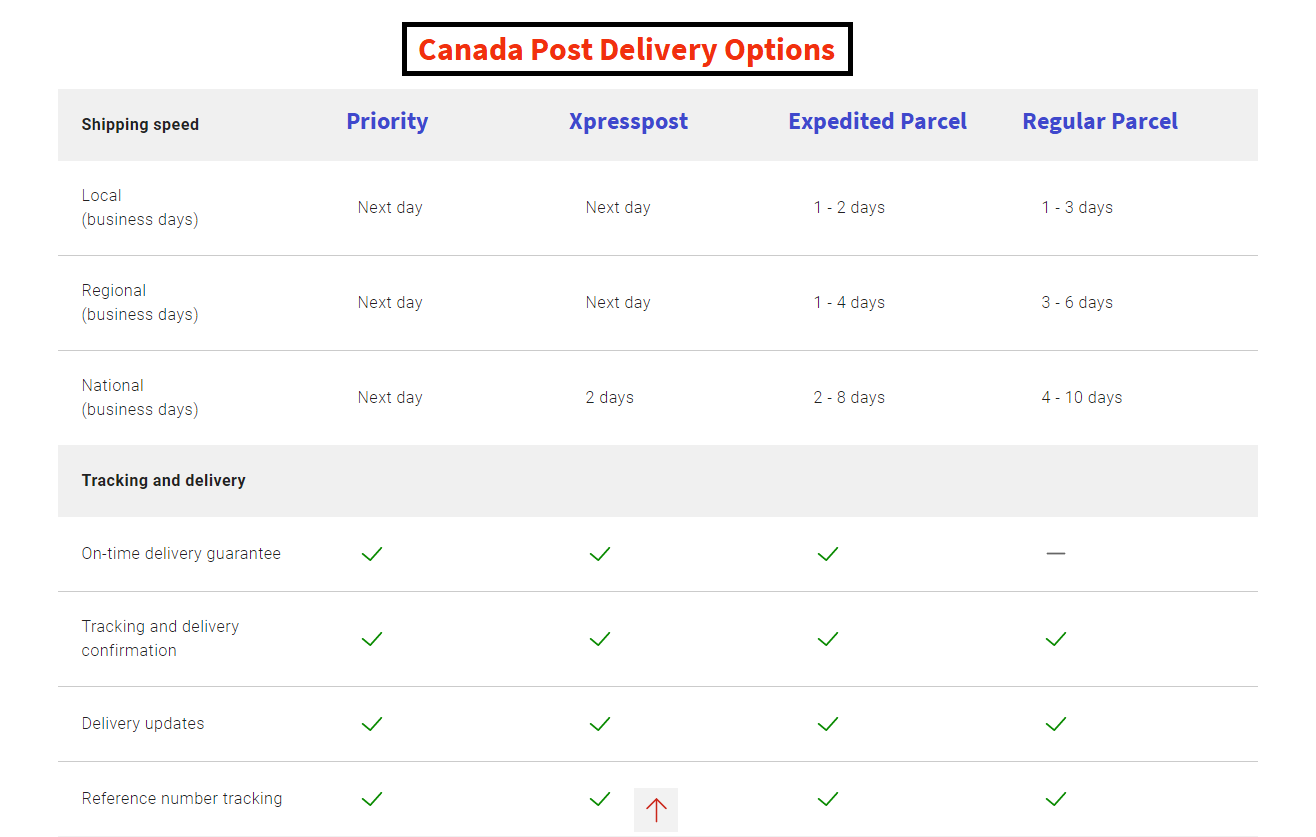 Only logged in customers who have purchased this product may leave a review.