Werner Rip Stick 89
$495.00 – $575.00 CAD
The Werner Rip Stick 89 is the answer to what stand up paddle surfers want…more power from a smaller blade. This paddle was designed for bursts of speed with a low-profile that won't trip up when executing turns. Wave riding utilizes quick, explosive strokes, hence our surf blade shape. To generate more power, Werner developed an innovative double concave dihedral in the power face of the blade allowing surfers to accelerate into more waves, outrace outside sets and blast over foam piles. Along with more power the double concave shape of the blade face creates a super stable stroke, for all the crazy angles you find yourself paddling. Coupled with our unique 7 degree blade to shaft offset, softer overall flex and wide range of fit options, the Werner Rip Stick 89 offer the surfer a paddle truly specific to the sport.
Features
Dihedral blade – configured for the surf. Our innovative double concave dihedral creates a self-centering dynamic to any angle or placement of any stroke. Focus on catching the wave in the perfect position without worrying about your paddling technique.
Dihedral blade – designed for power. The double concave dihedral creates power pockets. Maximum power from a low profile blade shape and smaller overall size. Higher cadence for more speed, less blade in the way for cranking through turns.
Wave riding utilizes quick, explosive strokes, hence our surf blade shape. This low profile blade shape also avoids tripping up when performing. Complimenting the initial power of the stroke, we softened the flex to protect your body.
7 degree shaft to blade offset does 2 key things in the waves. It keeps the blade more vertical in the short-fast strokes needed for surfing and keeps the blade parallel to the surface of the water – eliminating diving and providing a more confident brace.
89 square inch blade reduces surface area to excel in the surf, but remains powerful with innovative blade design. This small-size blade suits small to medium surfers.
Increased volume to size ratio enhances the buoyancy of this carbon blade. Creating a feel of the blade "Popping" from the water. Light-fast strokes and added confidence in your bracing.
Werner looked to decades of experience in compression molding paddle blades to come up with the Ripstick's ultra-thin edges. Cleaner entry and exit from the water and lighter weight while remaining abrasion and impact resistant.
Flex is a key element a surf specific paddle. To reduce stress on the body during the bursts of energy needed when surfing, we increased the overall flex compared to our other carbon models, without sacrificing performance or strength.
Specifications
• Performance Level: Ultimate
• Blade Design: Carbon, Double Concave Dihedral
• Blade Shape: 7 Degree blade offset, Ultimate – Carbon Dynel Reinforced
• Blade Surface Area: 89 in2
• Blade Length x Width: 16.25in x 7.75in
• Shaft Features: SUP Surf Shaft, Carbon Straight, SUP Palm Grip
• Shaft Option: Straight
• 1 Piece: fixed length 84″ (customer cuts to desired length); weight 461 gr/16.25oz
• 3 Piece: adjustable length range (Leverlock) 70″-86; weight 647 gr/22.75oz.
Shipping
Local Pick Up
• In store pick up is available Tuesday through Sunday from 10:30 AM to 6:00 PM
• We are closed on Mondays through the fall and winter months
Shipping Zone
• We are currently shipping within Canada only
Timeline
• We mail orders within 24 hours through Canada Post. Should your order be placed on a Monday or statutory holiday, it will be shipped the next day
Shipping Charges
• Shipping cost is based on the size and weight of the total order
• Shipping charges for your order will be calculated and displayed at checkout
Delivery options
• Priority Post, XpressPost, Expedited Parcel, and Regular delivery times vary – see chart below – based on proximity to our shop (we are on the west coast of Canada).
Checking Order Status
• Use the tracking number provided to check the delivery status of your package. Not applicable on Regular/Standard Delivery
International Orders
• We are currently only shipping within Canada at this time
Additional Information
• For further details on our Shipping Policy including returns and refunds check here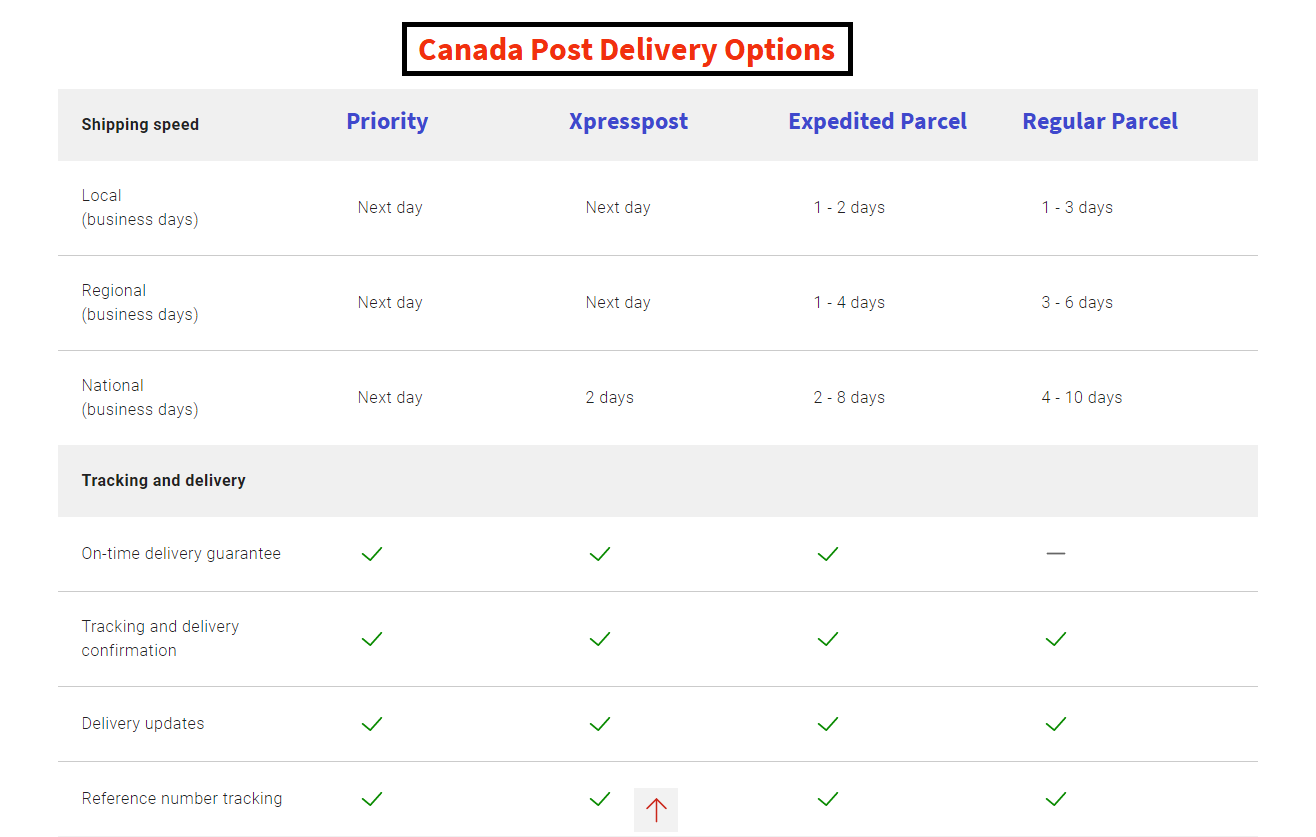 Overlength Item
Currenly, all our carriers charge exorbitant fees for products over 59″ in length. We are attempting to find alternative options but have been forced to impose a surcharge to offset these costs. 3-piece adjustable travel paddles are excluded from this additional fee. 
Only logged in customers who have purchased this product may leave a review.